Hey cupcakes! I was recently gifted the ORLY Color Blast Duo Kit in Flotsam and Jetsam (part of the Villains line!). This kit combines Disney with nail polish, so I figured a review would be awesome! :) Enjoy!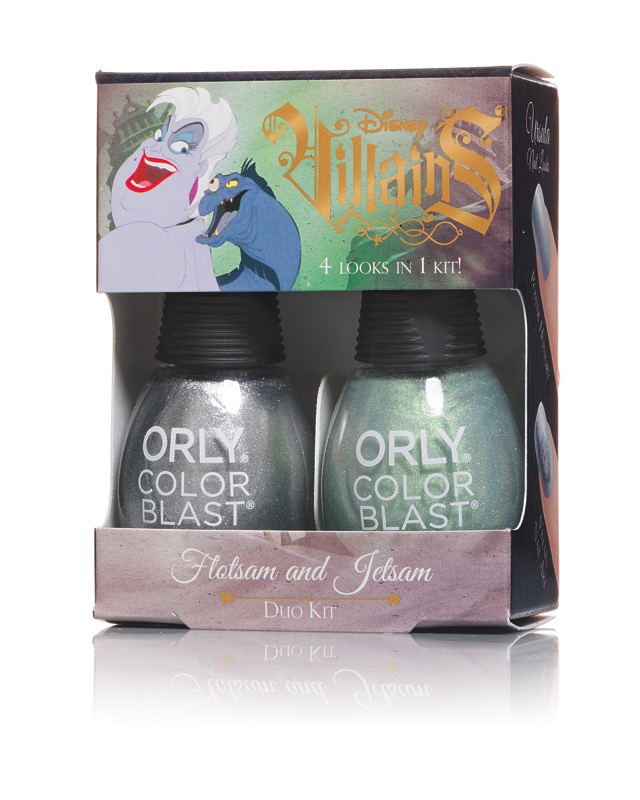 Evil Eels then Power Hungry
This kit comes with two nail polishes from the ORLY brand: 50197 Power Hungry and 50196 Evil Eels.
I decided to paint my ring fingers with Evil Eels and the rest of my nails Power Hungry (throw back to that trend!) ;) Here is what I thought about each one:
Gotta love old trends... :P
1. Evil Eels - This color is a pretty silver with tons and tons of sparkles. :D One coat is plenty, but if you want super sparkle then two coats would be perfect! The sparkles are small enough that they shouldn't get stuck on my nails when I try to remove the polish, and it looks so awesome when they catch they light! I would really recommend this color for a formal dance like homecoming or prom... It would really add to a sparkly dress! <3
2. Power Hungry - In the bottle, this polish has a gray green apperance.. But it is an opaque white color (with a few sparkles!) that has a hologram appearance when the light hits it! SO PRETTY! This color is really subtle, and I find it very wearable since I haven't been into bold colors lately. One coat is the perfect amount for this color too! :) I think this is my new favorite nail polish!!!
Overall, these nail polishes are AWESOME! They dried super duper fast and haven't chipped so far :) Plus, the applicator/top of the bottle has grips on it which I found quite nifty when I was painting my nails. I have never used ORLY brand before, but I really need to try out some more colors! :) I really recommend checking out this brand (and the Disney Villain collection!)! <3
What ORLY nail polish is your favorite?
Comment below and don't forget to follow!