Hey cupcakes! The end of the school year is just around the corner, which means it is time to get that summer job! :) I personally had a hard time figuring out where I wanted to work over the summer, so I thought I would make a list of some of the basic jobs that high school and college students can get over the summer. Let's get started!
Go on, get that money! ;)
1.
Babysitter/Child care
- Babysitting for a family when the parents are working can be a full-time summer job if you find the right family! Ask around your town or check out Care.com to find people looking for a babysitter during the week. Even if you only get to work date nights or weekends, you can still get a lot of money from this!
2.
Survey sites
- If you don't want to get out of the house to work, spend many hours a day on survey sites! You won't make as much money compared to a real job, but you can still earn some spending money (check out my review on Opinion Outpost
here
and a list of my favorite sites
here
).
3.
Fast food/waiter/waitress
- Fast food restaurants are usually always hiring, so check out your favorite one! If fast food isn't your thing, check out sit down restaurants so that you can be a waiter, waitress, dish washer, etc.
4.
Movie theater
- Working at a movie theater could be so much fun (plus free popcorn!). I totally recommend working here!
5.
Golf course
- If you have a private golf course near you, you can totally earn bank on tips! Whether you work the golf carts or are a waitress at the bar, this would be a great job for the summer months!
6.
Camp counselor
- I will be working this summer as a camp counselor, and I am super excited! You can either work at a local camp put on by your church, Salvation Army, etc. OR you can go to sleep away camp just like you did as a little kid.
7.
Internships
- If you are a college student, I recommend searching for internships in companies within your field of study. Experience is amazing for your resume, so I would suggest at least considering this before you find a summer job!
8.
Non-profit work/volunteering
- If you work a job during the school year (like me), taking a much needed break over the summer is totally okay! To still build up that resume, I would suggest volunteering or doing some non-profit work to help your community, church, or people in need. :)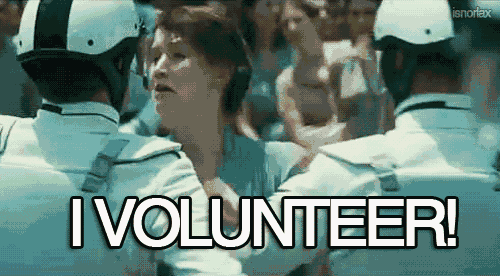 Can someone please just put this in their resume? :P
Where are you planning to work this summer?
Comment below and don't forget to follow! :D <3