Release date:
May 6, 2016
Rating:
PG-13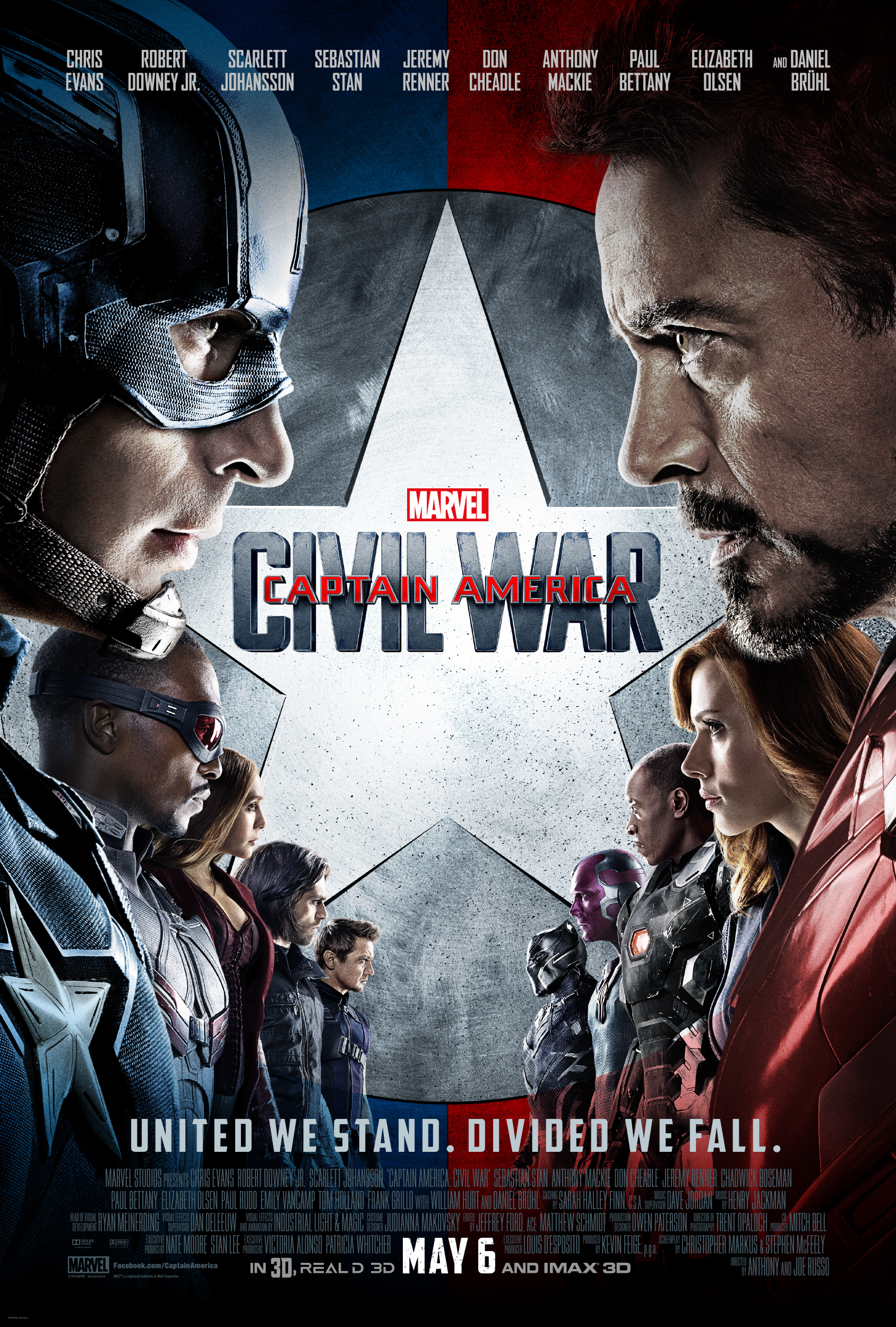 Hey cupcakes! I was recently dragged to see the latest Marvel movie by some of my friends, so I thought I would do a review for Captain America: Civil War! I thought my review would be best to be split up into those who are into superhero movies and those who aren't....
My Opinion (I don't really watch superhero movies)
: I thought this movie had a lot of great action and fight scenes, but I was confused as to what was going on because I had no clue who a lot of the characters were (since I don't watch superhero films haha). I suggest watching all the previous films first to get an understanding of what is happening - lol. I guess the movie itself was okay, but it wasn't the best action packed movie I have seen. Also, it was quite long (around 2 and a half hours). It just felt like I was in the movie theater for wayyy too long! :P
My Friends' Opinions (aka those who actually watch superhero movies)
: My friends loved this movie! They, unlike me, knew all the characters, what the comic book plot was, etc. They said it was really well done (which makes sense since it got a 92% audience score on Rotten Tomatoes) and thoroughly enjoyed it!
Overall, if you aren't really into superhero movies, I would suggest maybe skipping this movie. But, if you love a good action/superhero film, you are sure to love it! :D
What did you think about Captain America: Civil War?
Comment below and don't forget to follow!