Hey cupcakes! I recently just got home from an amazing vacation to ITALY! :D It was an absolutely incredible experience, so I thought I should write a post about a summary of my vacation. :) Let's jump right into it!
First over all, Italy's culture is sooo much different from the culture in America. It was quite a culture shock for me! Some things that really took some getting used to:
Everyone walks really really slow! Coming from the fast paced American lifestyle, you really needed to slow down your thoughts, feelings, and actions.
Everyone smokes - Smoking is banned pretty much everywhere here, but there were many smokers in Italy.
People eat for hours at night! This was a great cultural difference for me because the food was AMAZING! But, if you plan on sitting down to eat, it will be a long experience and you won't get your bill for quite some time (unless you ask of course!).
People go to the grocery store almost every night and food is always fresh - Honestly, this was awesome because there wasn't a lot of nasty perservatives like in American grocery stores.
Fresh pasta! :O
Second, the food in Italy is simply amazing. :) Here are my must trys if you ever go to Italy:
Pizza Margherita: This is an authentic Italian pizza that has sauce, cheese, and basil. It is the best pizza I have ever tried! I don't like pizza in America, but I ate a WHOLE pizza when I was overseas ;) (Pizza note: There is no such thing as pepperoni pizza in Italy so DO NOT ask for it!)
Cannoli: Just get one, they are amazing! ;)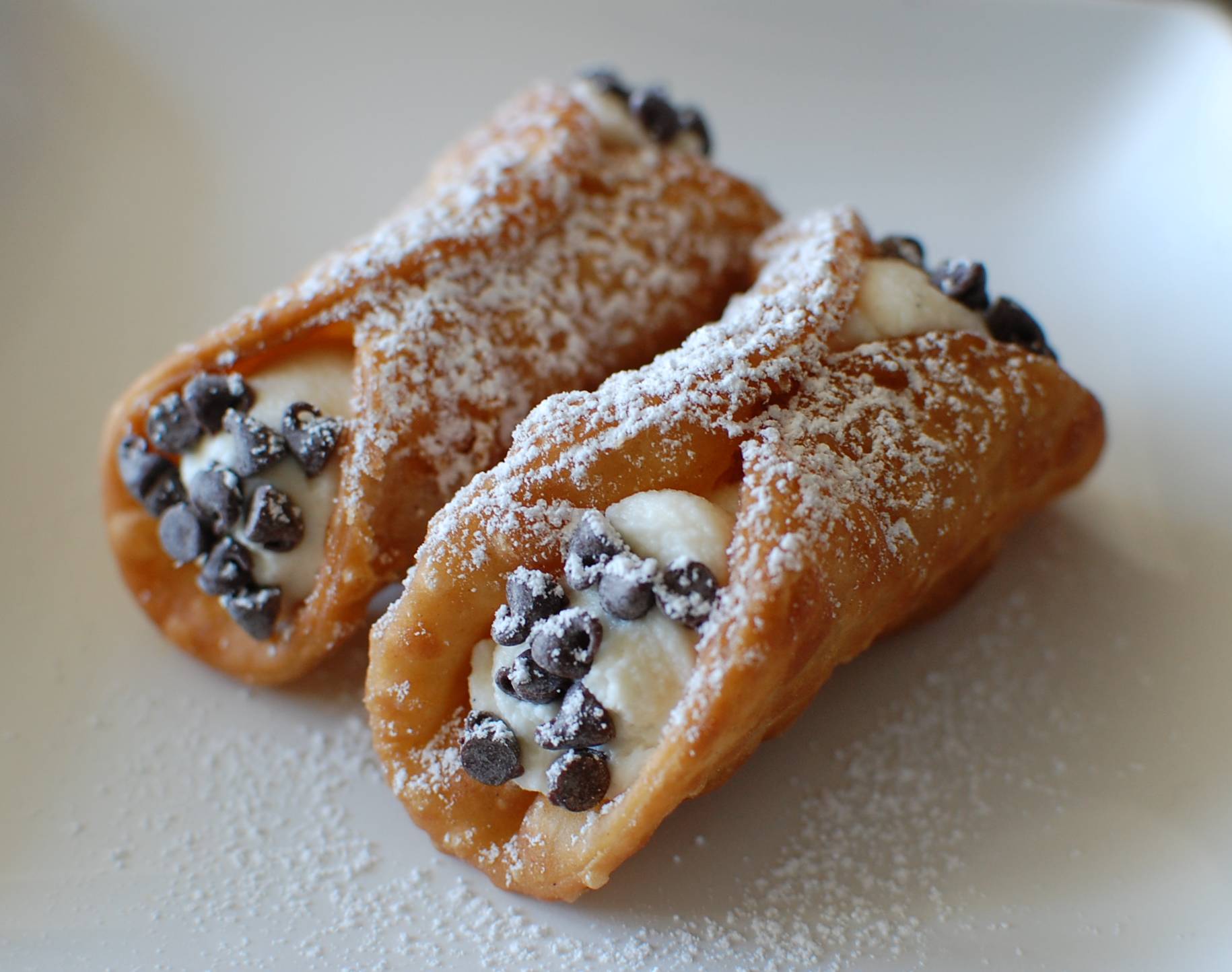 Gelato: You can't go to Italy without eating a lot of gelato! For a truly authentic place, don't go to one with huge piles of gelato (that's just a tourist trap); find one with the gelato in small, covered containers. :)
Spaghetti: There is no such thing as spaghetti and meatballs in Italy because they don't put meat on their pasta, but their spaghetti is to die for. Literally. The noodles are fresh, the sauce is amazing, and my mouth is watering all over again! :P
Third, I thought I would briefly write about each city I visited. While I was in Italy, I went to numerous cities, so I'll keep them short and sweet:
Milan: This city felt like an American city, but I loved how it sprawled out instead of up due to the fact that there aren't many skyscrapers. It felt so much safer than a city in America, and I loved the happy feel this city has! :) Being a fashion city, there were so many high end stores to shop in (which was really neat!). The Duomo was also very cool, so I would recommend visiting that as well.
Venice: Walking out of the train station and into Venice was an awesome experience! As soon as you leave the station the Grand Canal is right in front of you, and it was like walking into a movie! I only stayed in Venice for one day, but sadly I think that is all you really need. There are tons of canals and little streets to visit, but after you hit the major attractions (such as the Doge Palace, St. Mark Basilica, take a gondala ride, etc.) I suggest leaving. There were just WAY too many tourists here (and it wasn't even peak season yet!), and it unfortunately made the visit a little less magical. :/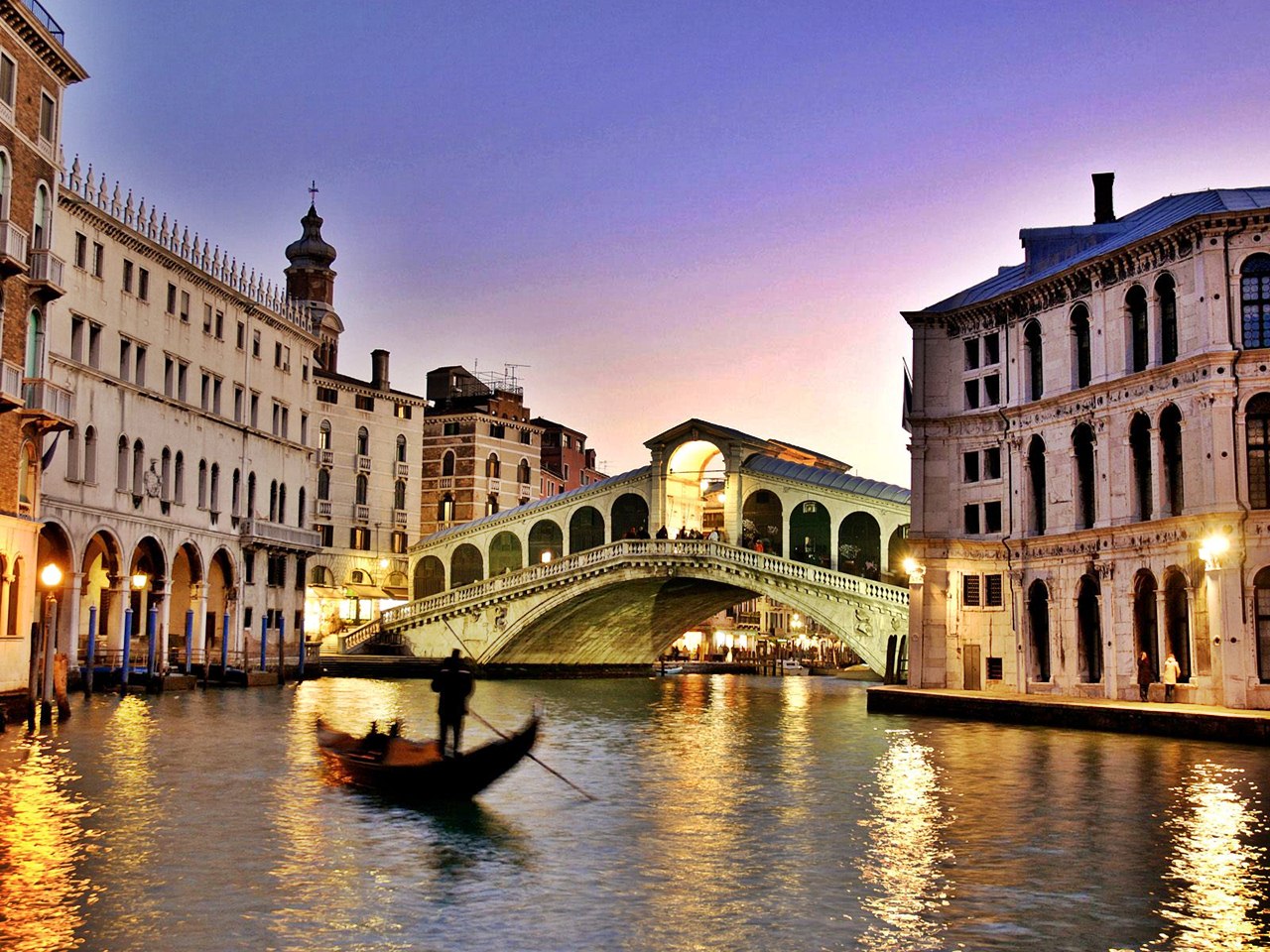 Florence: I fell in love with this city <3 By far, Florence was my favorite city on the trip! The city was pretty small (you could walk from one end of it to the other in about 20 minutes), but it had everything you could possibly want from a city. :) The Duomo is pretty interesting (it is decorated with green and red!), but there are so many other awesome things to see in Florence! I would really recommend spending a lot of time there if you ever visit! This city also has the BEST gelato ;) The only thing to watch out for is the crazy car driving in this city! :P
Make sure to watch the sunset from the hill!
Pisa: I took a day trip on a train (the trains in Europe are a great way to travel) to Pisa, and it honestly was a pretty crappy city. The train station is about a 20-30 minute walk from the Leaning Tower, and you walk through some pretty ghetto-ish areas. Other than the Leaning Tower, there is the Duomo and Baptisery to see but that's pretty much it. If you ever plan on going to Pisa, I wouldn't plan on being there for too long.
Lol it was hilarious to watch everyone posing ;)
Rome: Rome is a HUGE city! There are so many amazing sites to see, so I would recommend taking a tour, bus tour, etc. the first day you get there so that you can make a plan (because you won't be able to hit up everything!). Beware the lines at the Colosseum and Forum (or buy your tickets online) and make sure to do some wandering in the city! I really enjoyed this city because you never knew what you'd find next :) When you're in Rome, plan on going to the Vatican for a day too!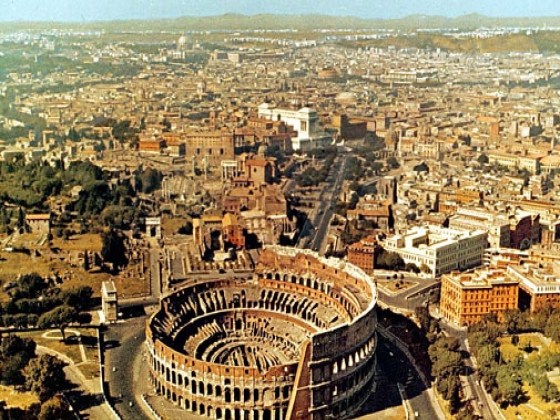 As well as going to those cities, I also took a few bus trips out to some other locations (such as Pompeii, Lake Como, etc.).
Overall, this was a trip of a lifetime! The traveling days were quite exhausting (a 3 hour flight then an 8 hour flight), but it was really worth it in the end! I would love to visit Italy again in the future :)
Where would you love to go on vacation?
Comment below and don't forget to follow! :D
Note: If you are ever planning on going to Italy, I would love to give you more advice, etc. Feel free to contact me! :)