Hey cupcakes! I love love LOVE the Fourth of July; there's family fun, awesome food, and (of course!) the fireworks! Many people like to go camping during the holiday weekend, but I know a lot of others who enjoy barbeques with family and friends. If you are hosting your own party, here are some tips and tricks to host the party of the year! :)
1.
Go all out with red, white, and blue food
- ONLY have foods in these colors :) I know it might sound crazy, but it will look awesome when you set all your food out. From fruit to hot dogs to cupcakes, this won't leave anyone hungry.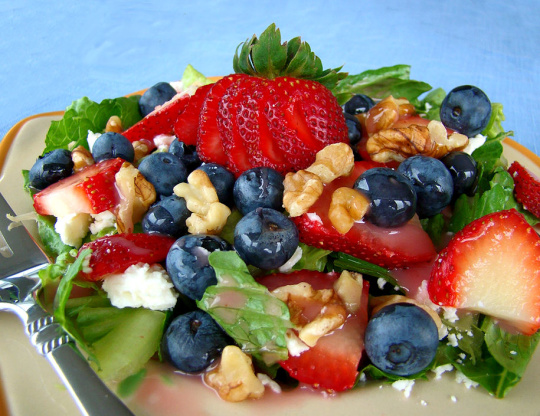 Get creative!
2.
Put out yard games as well as lawn chairs
- While some people like to sit around and chat all night, putting out some fun games is sure to impress the kids. :)
3.
Use sparklers NOT fireworks
- Fireworks can be pretty dangerous, so I recommend using sparklers. They are tons more fun because they last longer (plus, you can take some pretty legit photos!!!).
4.
Have a "spirit" contest
- Have everyone wear as much red, white, and blue that they can and see who decks out the most! :P
Could you rock this??? ;)
5.
Make a s'mores bar
- After you eat dinner and have a great time with friends, spend the night around a bonfire!!! :D Make a s'mores bar with all types of candies, marshmellows, etc. and eat the sweets all night!
What are you doing for the Fourth of July?
Comment below and don't forget to follow! :D Have a safe and awesome day! <3