Hey cupcakes! As many of you know, I have been obsessed with the new hobby of planning. My planner is super duper fun to decorate, and I have been purchasing things like crazy for it! Since I haven't done a haul in quite some time, I thought I would show you all what I've been purchasing :) Enjoy!
From Aliexpress:
I love love LOVE this website! You can find some great deals on it and spend like no money (if you are okay with waiting a little longer for the free shipping)...
1.
Donut and Cupcake Page Flags
- These guys were only $0.93 with free shipping! I really like adding page flags on certains days of my weekly spreads to mark events, things that happened during the day, etc., so I think these ones will make my planner extra sweet (pun intended!)! ;)
2.
Panda page flags
- These adorable guys were only $0.62 with free shipping :O I plan on using them to show my mood for certain days (just look at how many cute panda faces there are!) :)
3.
Heart page flags
- These were also only $0.62 with free shipping! I plan on using them to mark special dates I go on with my boyfriend and other family and friend activities <3
4.
Music note page flags
- Again, these were only $0.62 with free shipping! On every weekly spread of my planner, I have a quote and Bible verse that inspires me throughout the week. Now, I will be able to add my favorite lyrics!!! :D
5.
Band-Aid sticky notes
- These were only $0.63 with free shipping! :O My plan for them right now is to use them as prayer lists for things that need to be fixed in my life/the world. :)
6.
Thumbs up sticky notes
- Isn't this guy just adorbs?!?! I bought him for only $0.37 with free shipping, and I plan on using him to write out what I'm grateful/thankful for on certain days I need to be reminded how lucky I am <3
This store is AMAZINGGGG for planner supplies! Everything is only $1, so it is inexpensive (and you can find some awesome things). Since I have been making my own stickers, I haven't really been buying any... But when I do, I always find great ones at the Dollar Tree! :)
1. Page flags/sticky note set - This set is great, it has so many different sizes/colors! Plus, it is whole punched for easy storage!
2. Double sided tape - This tape is great and works really well! I like to add extra reinforcement to my sticky notes and page flags sometimes, and this tape does the job perfectly!
From Target:
Y'all know how great Target is... and the Dollar Spot has great things for planners!
1. Emoji sticky flags - For only $1 how could you not purchase these?!?!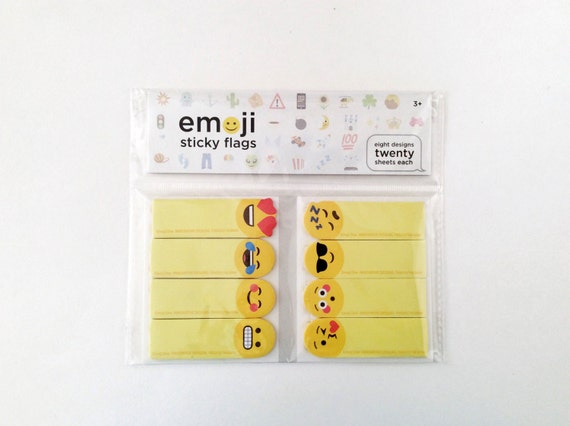 2. Page flags - These are just basic colors, but I thought they were cute anyways! :)
Well, that's about it for my planner haul!
If you would like me to do more posts about my planner (Plan With Mes, how I decorate, etc.), comment down below!!!!!
:D Plus, don't forget to follow! Love you all! :*