Hey cupcakes! Halloween is just around the corner, and I am so excited! I love to dress up for this holiday, so I thought I would write a quick post about some easy and quick costumes that you all can be for Halloween! :D Let's get started!
1.
Damien from Mean Girls
- This costume can be thrown together the night of! All you need are some sunglasses, a blue hoddie, and a hand made sign that says, "She doesn't even go here!". Ta-da! A hilarious costume perfect for Halloween!
2. Starbucks drink - All you need to do is wear a white dress, skirt/shirt combo, pants/shirt etc. and make a Starbucks drink cover as your belt! :) So cute!
3. Onesie "costume" - Target has an AMAZING selection of onesies/union suits this time of year... From elephants to the Cookie Monster to a pea pod, these can double as really cute costumes AND cuddly pajamas!
4. Life and Lemons - All you need to do is buy a t-shirt and, using puffy or fabric paint, write "Life" on it... Then get some plastic lemons and pass them out (or real ones)! (LOL get it? When life gives you lemons...) :P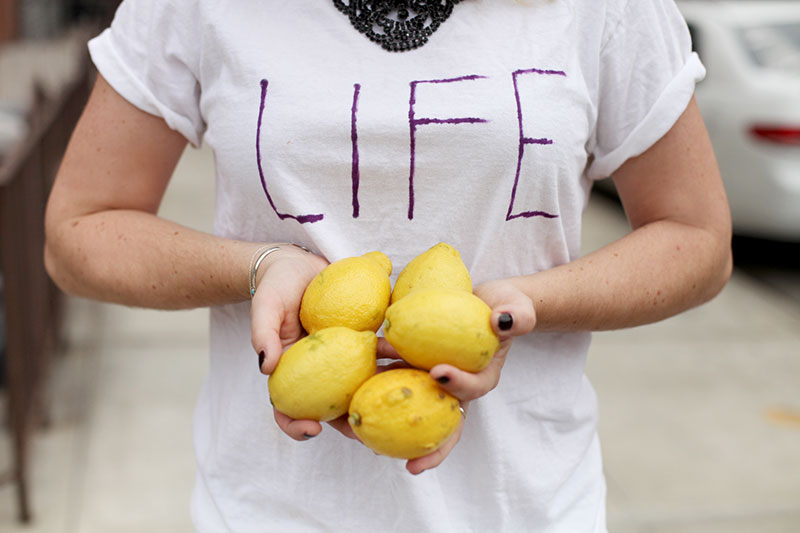 5. When you give a mouse a cookie - This is from one of my favorite books as a kid! :D Put on some overalls, make a cookie, and you'll look amazing!
6. Life Alert - Get your friends and have them dress like old ladies... Then be the life alert button! :P
7. Miss Universe mistake - If you have some fancy dresses, this costume will be totally hilarious! You could even get someone to dress as Steve Harvey ;)
What are you going to be for Halloween this year?
:D Comment below and don't forget to follow! <3