Hey cupcakes! Are you hungry?! (Lol - I am always hungry!) Today I wanted to share an easy caramel popcorn recipe that only requires a microwave!
I found this lovely recipe on
Your Cup of Cake
, and I hope you try it out!
What You Need
- 2 microwave bags of popcorn (or 12 C popped popcorn from 1/2 unpopped kernels)
- 1 C brown sugar
- 1/4 C white Karo syrup
- 1/2 C butter
- 1/2 tsp. salt (omit if you used microwave popcorn!)
- 1 1/2 tsp. vanilla extract
- 1/2 tsp. baking soda
What To Do
1. Pop your bags of popcorn or unpopped kernels and place into a large bowl
2. Place brown sugar, Karo syrup, butter, and salt into a microwave safe bowl (make sure this bowl will allow the mixture to triple in size!!)
3. Microwave for 45 seconds, remove and stir.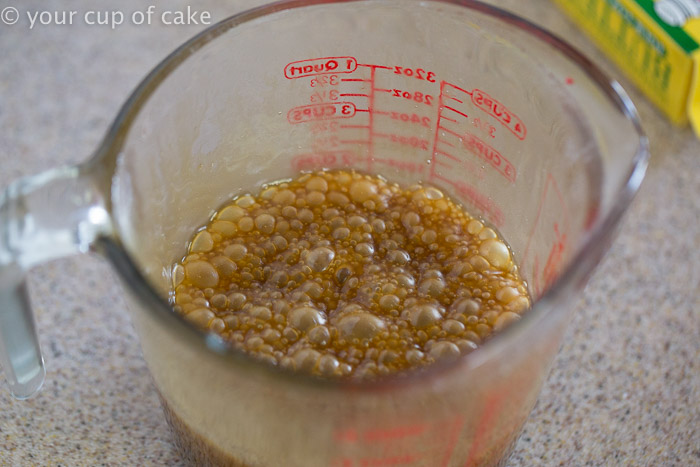 4. Microwave for 1 minute and 30 seconds, remove and stir.
5. Add vanilla extract and baking soda and stir until it stops fizzing.
6. Pour over popcorn and gently fold together until all the popcorn is coated!
7. Let cool in the bowl or on parchment paper. Ta-da a tasty treat!
What is your favorite type of popcorn?
Comment below and don't forget to follow! :D