Hey cupcakes! Happy Valentine's Day! :D <3
I wanted to make a fun post today about some unique "date" ideas that you can try with your significant other or friends (because being single on Valentine's Day isn't a bad thing - it allows you to celebrate the holiday with those you love!). Let's get started!
1.
Carnival/Amusement park
- Who needs dinner and a movie when you can embrace your inner kid?! I think heading to a fun amusement park or carnival is an amazing way to celebrate the holiday... plus, it is super fun and inexpensive! :)
2.
Ice skating
- It can be pretty chilly on Valentine's Day, so go ice skating in an indoor arena! This is super fun and romantic, so I think it is a unique thing to do for the holiday.
3.
Recreate your first date
- While this might be more typical for the holiday, I think this is so romantic and cute! If you are celebrating with your friends, head to the first place you all hung out and laugh the night away as the memories return :)
4.
Go to a unique performance
- Have you always been wanting to go to an open mic night or samba dance class? Valentine's Day is the perfect night to try something new! :D
5.
Have a spa night at home
- If you don't want to deal with the millions of couples going out for Valentine's Day, have a stay at home spa night with peel off masks, massages, etc.! This can be a really great "Galentine's Day" as well!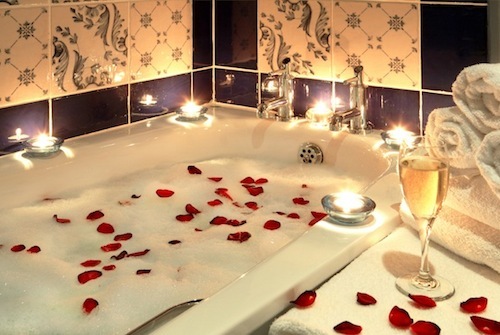 What will you be doing for Valentine's Day???
Comment below and don't forget to follow me! I love you all, stay safe!