Hey cupcakes! I have been doing some baking recently (YESSSSS), so I thought I would share this delicious recipe I found for Chocolate Chip Roll-Out Cookies. These cookies are super fun to make because you get to cut them out into shapes, unlike typical chocolate chip cookies. They taste like a mixture between sugar and chocolate chip cookies, so I would totally recommend trying them out! :D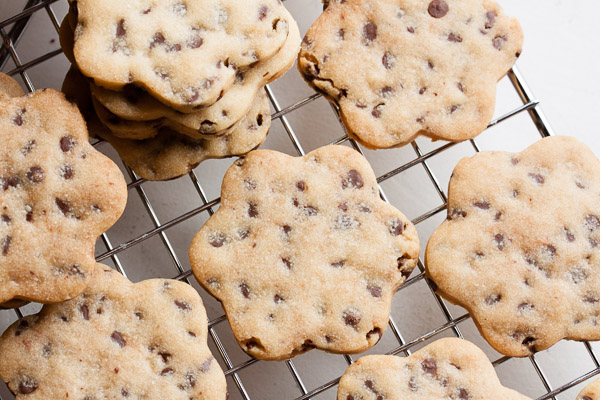 Original recipe from here
Ingredients:
-1 cup unsalted butter (room temperature)
-1/3 cup sugar
-1/2 cup brown sugar
-1 egg
-2 tsp. vanilla extract
-2 1/2 cup flour
-1/2 tsp. salt
-1 1/2 cup chocolate chips
Steps:
1. In a bowl, mix together the flour and salt.
2. In a stand mixer (such as a Kitchen Aid), beat the butter and sugars together until light and fluffy (about 3 minutes on medium speed). Add the egg and vanilla; beat to incorporate.
3. Add the dry ingredients. Mix on low speed until barely combined.
4. Remove from the mixer and mix in the chocolate chips by hand.
5. Divide the dough into 2 portions. Roll each portion onto a piece of parchment paper to about 1/4" thickness.
6. Stack the 2 pieces (paper included) onto a baking sheet and refrigerate for 30 minutes.
7. Preheat oven to 350 degrees.
8. Remove the dough from the fridge and cut into shapes. Transfer the cookies onto baking sheets (do NOT cook on parchment paper).
9. Bake for about 10-12 minutes, rotating the sheet about halfway through, until lightly golden brown around the edges.
10. Let cool in the pan for about 3 minutes, then remove onto a wire rack to finish cooling.
11. Enjoy the delicious cookies! :D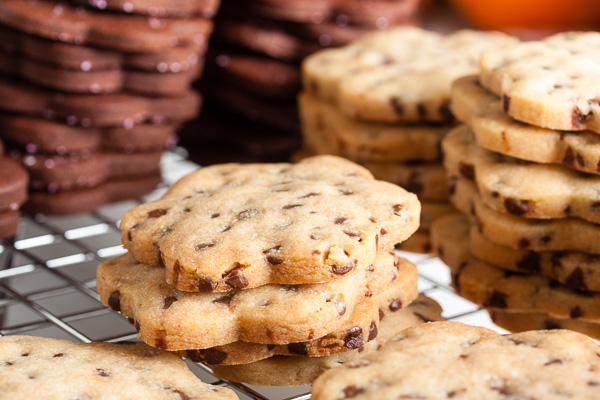 What is your favorite type of cookie?
Comment your answer below and don't forget to follow The Chic Cupcake! :)
Love you all,
Jenna <3