Hey cupcakes, I feel like I haven't done a recipe post in quite some time, so I am going to change that today! ;) I was baking some Pumpkin Chocolate Chip Cookies a few days ago (see the recipe I used
here
) and had some left over pumpkin... After looking through Pinterest, I came across a recipe for some easy energy balls. They were actually super tasty, so I thought I would share the recipe with you all! :D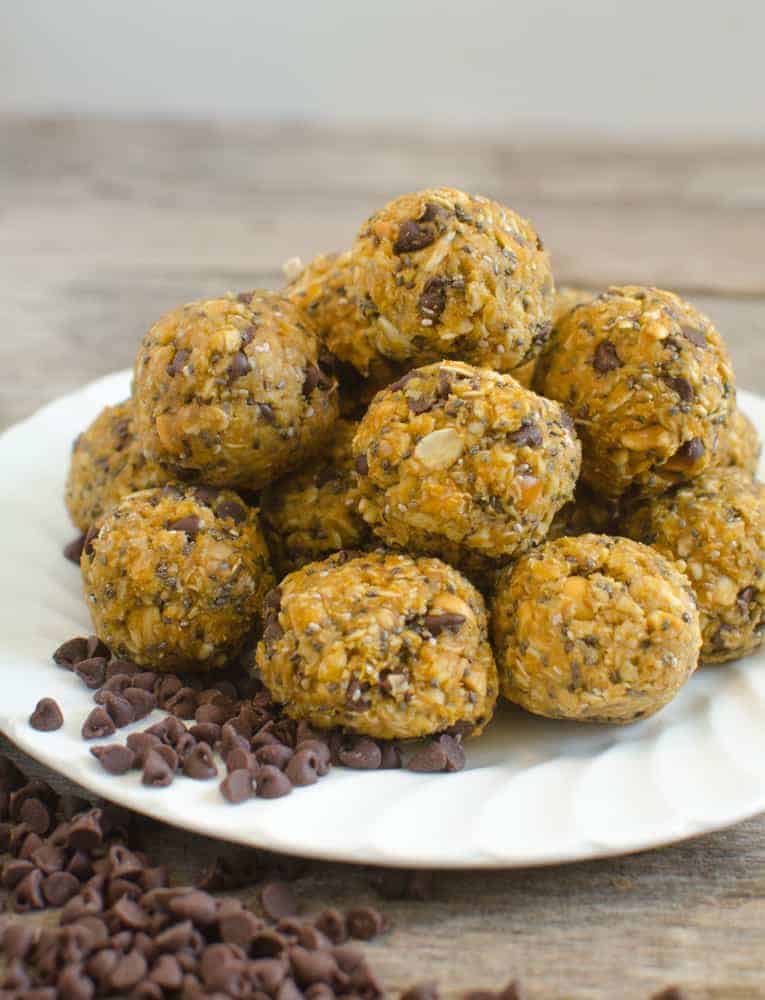 See original recipe here
What You Need
-1 1/2 cups dry, uncooked oatmeal
-1/2 cup peanut butter
-1/2 cup pumpkin puree (not pie filling!)
-1/4 cup chia seeds
-1/4 cup honey
-1 tsp vanilla extract
-1/2 tsp cinnamon
-1/2 cup mini dark chocolate chips
What To Do
1. In a medium sized bowl stir together oats, peanut butter, pumpkin, chia seeds, honey, vanilla, and cinnamon.
2. If mixture is too sticky, you may need to add a haf cup more oats (you want to be able to roll it into a ball without a lot sticking to your hands).
3. Add chocolate chips and stir to combine.
4. Scoop a spoonful into your hand and roll into balls. Repeat until dough is gone.
5. Pop in the fridge until cold (these last in the fridge for up to a week).
6. Enjoy! :)
These were really great because the pumpkin wasn't overpowering (if anything, they mostly tasted like peanut butter!). It was a great snack whenever I was searching for something sweet, so I would definitely recommend trying them out!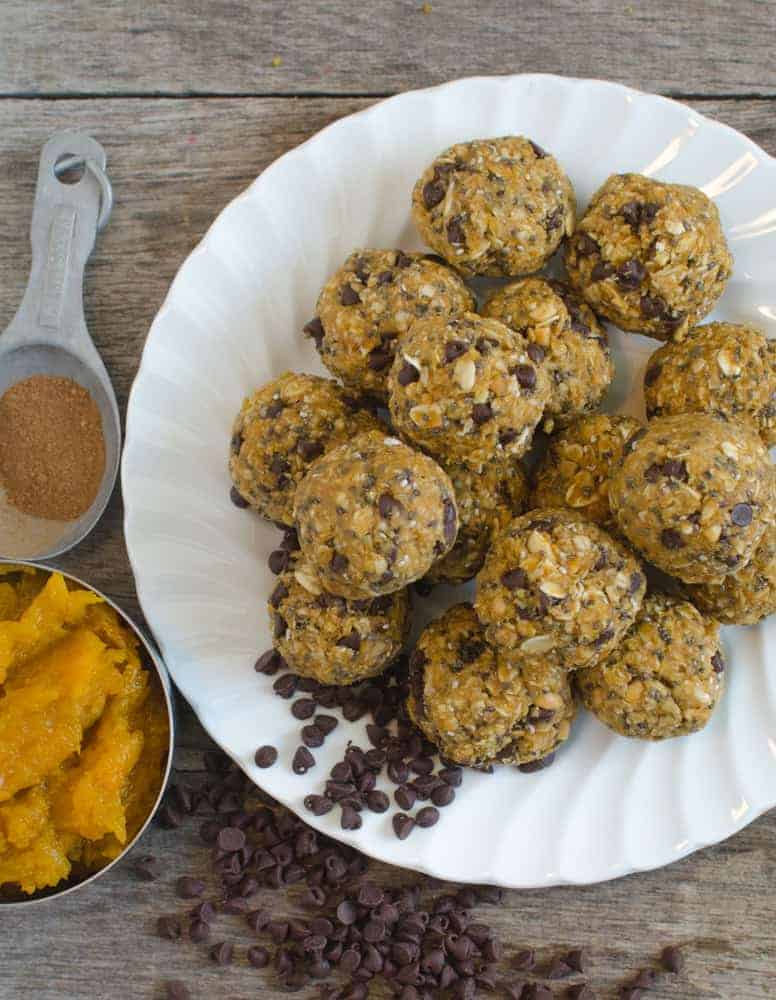 What is your favorite pumpkin recipe?
Comment below and don't forget to follow The Chic Cupcake!
Love,
Jenna