Hey cupcakes! As the summer gets closer and closer to its end, I have been thinking about squeezing in one more mini trip... Trying to decide where to go made me make a list of some travel destinations I would love to travel to in the near future. I thought I would share my list with all of you, and I hope you comment
your
travel bucket list items for some more inspiration. :D Let's get started!
1.
Santorini, Greece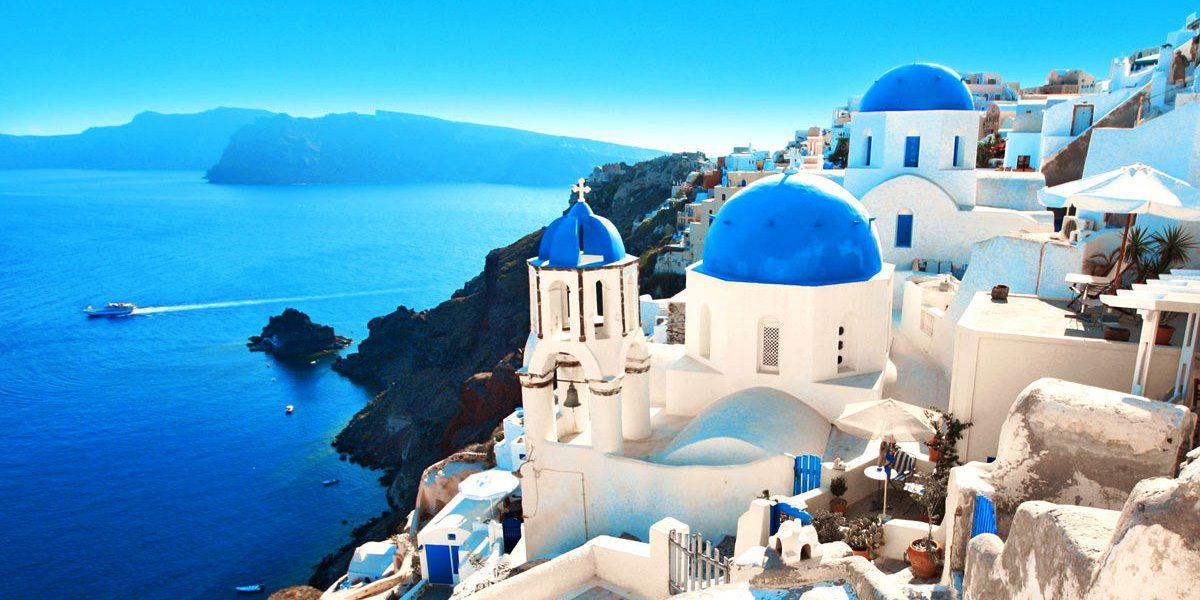 I mentioned that I wanted to go here in my Grecian Summer Lookbook post in June (
read that post here!
), and I still would love to go there soon! The white and blue colors are just amazing, and I have always thought Greece would be such a cool place to visit. I already got to check out a lot of Italy where the Ancient Romans partied (
read all about my trip here!
), so now it would be awesome to see how the Ancient Greeks lived! :P
2. Egypt
I know this is like super vague, but I have always wanted to go to Egypt since I was a little girl. I wanted to be an Egyptologist growing up, so I know I would absolutely love to see all of the Ancient Egyptian tombs, temples, etc. in Egypt. My boyfriend and I are thinking about saving up and doing a tour through
Tourradar
to see the sites in a short period of time...
3. Norway
I have heard so many great things about the Scandinavian countries, so Norway has definitely been on my list! The Norse history and scenic views would be such a fun trip :)
4. San Francisco, California
I actually have already been here, but I was way too young to remember most of it. I remember loving the city, so it would be so much fun to check it out again when I can actually make some sweet memories (and remember them haha).
5. Washington, D.C.
I know, I am ashamed that I haven't been here yet too... :P I am not a big fan of politics or learning about government/law stuff, but I feel like I should go here at least once in my life right?
6. Nashville, Tennessee
My parents have visited Nashville and say it is really great for music and bars and such... So, when I turn 21 this upcoming year it would be great to check out this city! :)
What major items are on your travel bucket list?
Comment below and don't forget to follow The Chic Cupcake! :)
Love,
Jenna the Traveler <3