Hey cupcakes! If you don't know already, I love to eat. :P The dining hall in my dorm closes at 7 PM, and I ALWAYS find myself looking for food around 9 PM (cuz I gotta give my brain fuel for studying right?!). Today I wanted to share with you all my favorite filling snacks that are cheap and delicious! :) Let's get started!
1.
Pretzel sticks dipped in peanut butter
- This is by far my favorite snack. All you need is a huge bag of pretzel sticks and a jar of your favorite peanut butter. If you don't share the jar with anyone, just dip the sticks right in! :) If you want to be a little more sanitary, you can spoon some peanut butter out for dipping.
2.
Cheese/peanut butter crackers
- These are great because there are so many different flavors (so you won't get sick of them), and the packs are the perfect amount of food.
3.
Granola bars
- I know this is really basic, but granola bars are perfect if you actually need some energy at night. Plus, there are SO many different kinds which allows you to always change up the flavors.
4.
Chex Mix/Trail mix
- There are so many types of "mixes" you can get from the store, and they are perfect for late night snacking!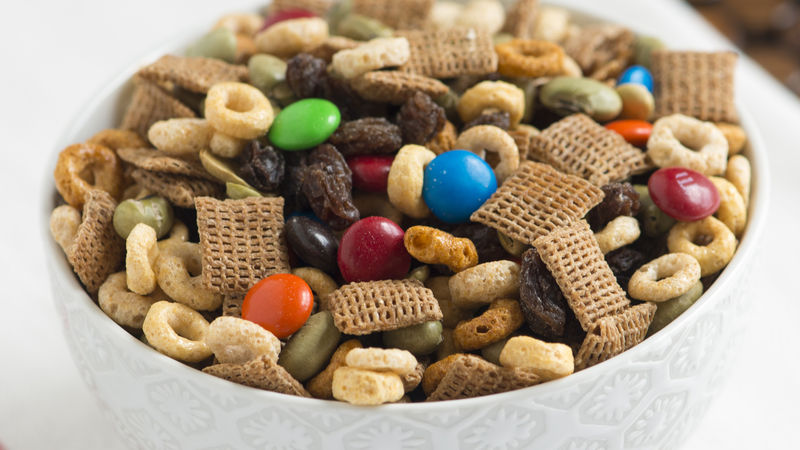 5.
Popcorn
- Popcorn is tasty and healthy food to snack on, but PLEASE DO NOT BURN IT because you will literally smell up everything. ;)
What are your favorite college snacks?
Comment below and don't forget to follow The Chic Cupcake so that you will never miss one of my awesome posts!
Love,
Jenna