Hey cupcakes! If you read my recent Goals for Junior Year post (
read it here!
), you will know that I want to find a way to manage my anxiety this year. I thought it would be interesting for you all to make a series of this, where I will be updating you all each month about how I am doing. Mental Health is super important, so I hope to bring awareness to anxiety and help any of you who may also be experiencing the same issues. For this month, I wanted to outline some of my goals in this process to start a baseline for the rest of the year. :)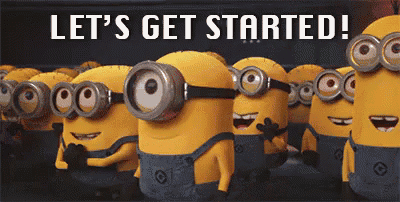 Goal #1 - Learn deep breathing/meditation


This year especially, I have been overthinking/getting anxious about certain things that result in my heart rate increasing. In order to combat this, I really would like to learn some deep breathing and meditation excerises. I have heard so many great things about meditation, so I hope it is beneficial to me!
Goal #2 - Find the right smells
This probably sounds really strange, but my anxiety is sometimes triggered by certain smells. To combat this, I am hoping to try to find an essential oil that I can rub on my wrist during times of high stress. The first oil I am going to try is the
Lemon Essential Oil
from Maple Holistics. I did a review of the Argan Oil from this brand (I LOVED it, so
check out the review here!
), so I have a good feeling that this Lemon Oil will help me with my anxiety. :)
Goal #3 - Find an artistic way to fight it
I have always been really into arts and crafts, but when I am busy at school it seems like I can never tap into my creativity. To help with my anxiety this year, I want to set aside some time each week to draw, paint, color, journal, etc. I think it is so important to let your brain de-stress when you are anxious!
Goal #4 - Keep you all updated!
In order to raise awareness, I will be putting myself out there to update you all on my mental health. If you also struggle with anxiety, depression, etc., I encourage you to also find an outlet where you can impact others. <3 It is not only helpful for you (by allowing you to express what you are feeling, etc.), but you can help others too!
Are you excited for this mental health journey?
Comment below and don't forget to hit those subscribe buttons to never miss any of my update posts here on The Chic Cupcake! :) I love you all!
-Jenna