Hey cupcakes! I hope everyone had an amazing Thanksgiving yesterday!!!! :D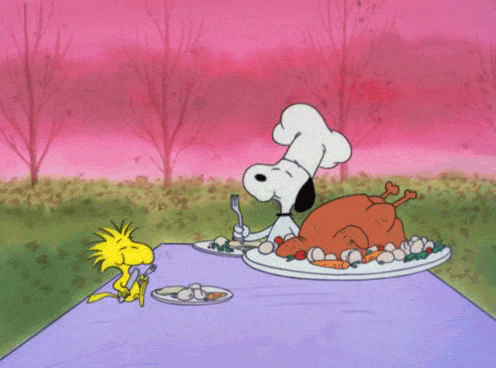 Because it is the day after Thanksgiving, I thought I would share with you all what I am thankful for.
1.
My family, boyfriend, roommate, and friends
- I feel like everyone is thankful for the people we love, so I had to say this ;) These people are my support network, and I can go to them when anything happens in my life (good or bad). My life would truly not be the same without these people, so I am thankful each and every day that they are in my life.
2.
My followers
- That's you! I have loved blogging here on The Chic Cupcake, and I never thought in a million years I would have this many followers (and continue to get followers!). It blows my mind that people actually want to read what I have to write about, and I am so excited to post every day next month for Blogmas (make sure to follow me if you haven't because I have a lot of cool stuff planned!!).
3.
Stress
- As many of you know, my anxiety has been pretty bad this semester. You might think I'm crazy for being thankful for the very thing that has caused me many bad days, but I am glad my anxiety has been bad because it has forced me to actually deal with it (instead of just brushing it aside per usual). I feel like I will be able overcome this, and it should help me in the long run!
4.
School
- It is crazy to think that in one semester I will be a senior in college! College has been going by so fast, but I have been learning so much. I am so lucky and thankful I have the opportunity to educate myself and learn as much as I can.
5.
My future
- Because of school I was able to secure a really awesome internship this summer, which should lead into a full time position after I graduate. It is amazing to me that my life after college is actually almost set in stone, and I am so thankful I have the opportunity to grow my career directly after I graduate. :)
What are you thankful for?
Comment down below, so we can create a long list of things that we are thankful for! :) Don't forget to also follow The Chic Cupcake!
Love,
Jenna
*Only 7 days til Blogmas! Make sure to subscribe to come on this Holiday trip with me!*