Hey cupcakes! There are so many great movies to watch during the holiday season, so I thought I would share my personal favs with you all today (and also add in a few I can't stand)! :D
Bests:
Home Alone
This movie is still hilarious even after I've seen it so many times, and it wouldn't be Christmas without watching at least once!
The Grinch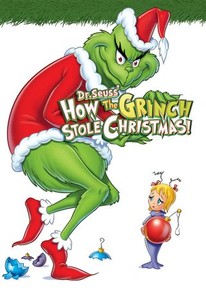 The original Grinch (the cartoon!) is always a great way to get in the holiday spirit. Plus, it isn't very long, so you can always squeeze it in! :)
Frosty the Snowman
Even though the kids are pretty mean to the poor child who suggests they name the snowman "Oatmeal" in the beginning, Frosty is definitely a classic I have always watched ever since I was a child. It has some catchy songs too :P
A Christmas Story
This movie is AMAZING! There are so many hilarious jokes in it, and my family always watches it on Christmas Day (as it is played on TV for 24 hours then!). If you haven't seen it, you better watch it this holiday season!!!!!!
Worsts:
Miracle on 34th Street
As a kid, I hated this movie because I thought it was horrifying that the guy leaves a cane in their house at the end. A little too creepy for me haha.
The Polar Express
I don't know if it is the animation or the storyline, but I never really like the Polar Express (the book is okay). I just don't see how it is supposed to be a "feel good Christmas movie".
What are your favorite and least favorite holiday movies?
Comment below and don't forget to follow The Chic Cupcake to never miss a post during Blogmas! :D
Love,
Jingle Jenna <3
P.S. Don't forget to hit that subscribe button to help me achieve my goal of 50 new subscribers during Blogmas (a giveaway will be involved if I meet my goal)! :)