Hey cupcakes! I hope everyone is having an awesome day :D Today, I wanted to share with you all my least favorite Christmas Carols... Yup, that's right! I'm going to enlighten you all with the songs that I cannot stand during the holiday season. :P Let's get started!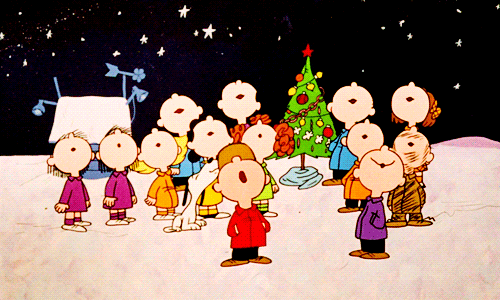 1.
"The Twelve Days of Christmas"
- I feel like everyone hates this song... First of all, I can never remember the order of the "gifts" and secondly, the song itself lasts for literally YEARS! Definitely not my cup of tea.
2.
"Carol of the Bells"
- I won't like turn the radio off if this song starts to play, but it brings me back to my choir days in high school when we had to sing this... As a soprano, you literally never get to breathe, so it has bad memories for me haha.
3.
"Grandma Got Run Over By a Reindeer"
- WHY IS THIS A THING! It is so sad, and I find the actual words real annoying haha.
4.
"My Favorite Things"
- This song is fine, but it isn't a Christmas song (even though EVERYONE plays it during the holidays). Just because there are packages wrapped in string does not mean it's for Christmas...
5.
"I Saw Mommy Kissing Santa Claus"
- I always was horrified by this song as a child, because why would the mom cheat on dad with Santa?! Creepyyyyyy.
What Christmas carols/songs do you hate???
Comment below and don't forget to follow The Chic Cupcake to never miss a post during Blogmas! :D
Love,
Jingle Jenna <3
P.S. Don't forget to hit that subscribe button to help me achieve my goal of 50 new subscribers during Blogmas (a giveaway will be involved if I meet my goal)! :)