Hey cupcakes! Playing in the snow is for children and adults alike, so I wanted to make a list of my favorite "snow" activities! :) Make sure you have a blast during the next snowfall!
1.
Snowball fight
- That's right; snowball fights are the best! Channel your inner kid with your family and friends to see who will win the war! To make it more fun, split into teams or play a "Hunger Games" version where the last person to get hit by a snowball wins!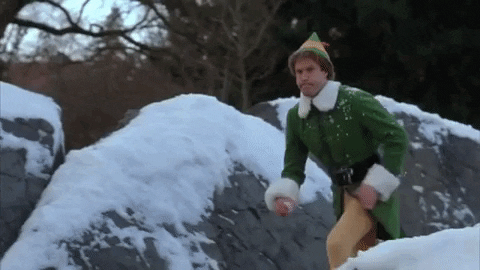 2.
Make a snow fort
- If you have a lot of snowbanks where you live, I suggest turning a snowbank into a fort! I used to do this all the time as a kid, and it is super duper fun.
3.
Make a message for above
- Use your feet to make a huge message for those airplanes ;) Spell out "Hello" or "Happy Holidays" (and don't forget to add some snow angels as well!).
4.
Have sled races
- If you have a good sledding hill where you live, have some sled races with family and friends!
5.
Build a snow family
- When the snow is packing snow, make sure to build a couple of snow people to create a beautiful snow family for the holidays! :)
What do you like to do in the snow?
Comment below and don't forget to follow The Chic Cupcake to never miss a post during Blogmas! :D
Love,
Jingle Jenna <3
P.S. Don't forget to hit that subscribe button to help me achieve my goal of 50 new subscribers during Blogmas (a giveaway will be involved if I meet my goal)! :)