Hey cupcakes! The start of 2018 is almost here, which means it is a good time to start thinking about what your New Year's Resolution should be.... To make this a little easier (as I always seem to have trouble coming up with a good one), I created a list for you all for a little inspiration! :)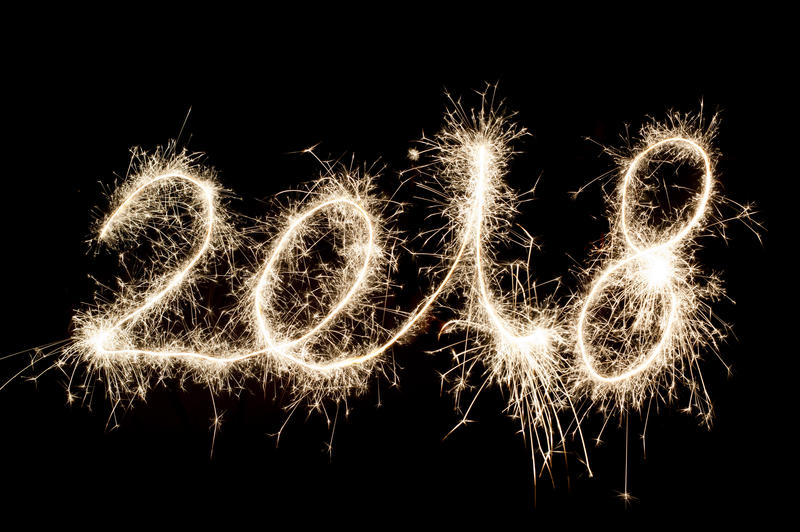 1.
Limited time on social media
- I, like most people, spend a little too much time on social media. I think an excellent resolution is to limit your time so you can spend more time with family and friends.
2.
Eating balanced meals
- I know a lot of people say they will "eat healthier" as their resolution, but try to make it more specific like "I will eat a vegetable with each meal". This will allow you to actually stick with it!
3.
Find a new hobby
- If your life seems to be boring, try finding a new hobby in the new year! :) Who knows, you might fall in love with this new activity!!!
4.
Spend less
- Instead of eating out or buying that new sweater you don't really need, try to save up for a vacation or larger item. This will allow you to stop spending on the little things.
5.
Read more
- This is especially relevant to my life; with school work, I barely have time to do some light reading, but I think it is super important to make time for it! Reading really improves your memory, brain functions, etc. so reading is a must!
6.
Strive to be a better "you"
- Whether this means hitting the gym more, meditating, cutting out toxic people in your life, starting a journal, etc. spend the new year focusing on improving YOU! You all are amazing people, so take time to work on improving your quality of life. <3
What is your New Year's Resolution?
Comment below and don't forget to follow The Chic Cupcake to never miss a post during Blogmas! :D
Love,
Jingle Jenna <3