Release date:
December 20th, 2017
Rating
: PG-13
Hey cupcakes! When my boyfriend visited me in college a week or so ago, we went to see Jumanji... I totally wanted to see The Greatest Showman, but because I normally always make him see the movies I want to see, I caved and let him see Jumanji. ;) Going into the film, I didn't really have any expectations because I actually haven't see the original all the way through.... But it was actually a pretty good movie!
First of all, the reboot of the original plotline was actually very well thought out. When companies try to remake movies, I'm always a little scared that they will literally just make the same movie. Having the characters being sucked into a video game made it a totally relatable story line, and I actually enjoyed it (even the three lives tattoos add so much to the plot!).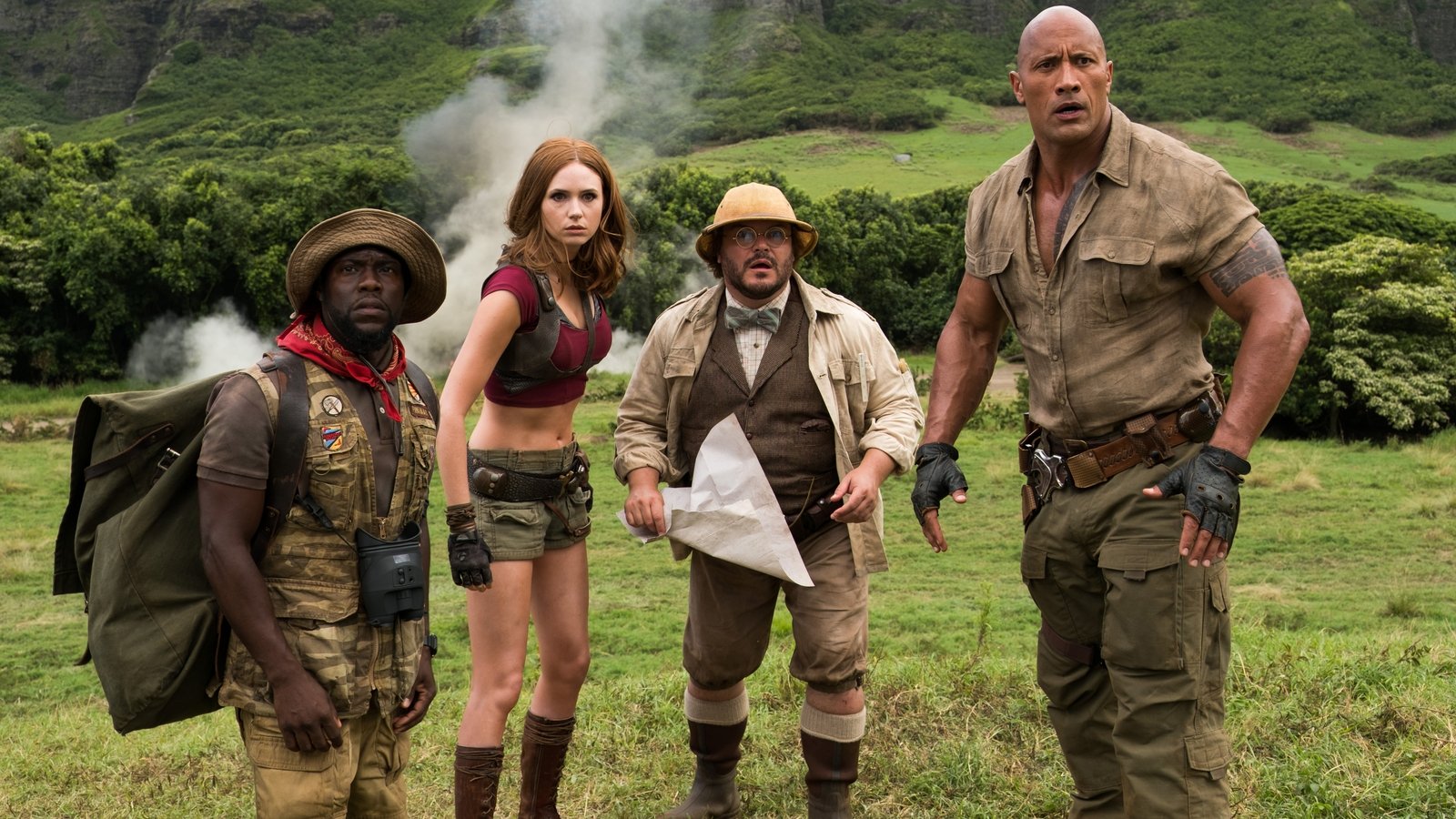 Second, the movie has an all-star cast! Kevin Hart, the Rock, Jack Black, EVEN NICK JONAS! :P Lol - I was happily surprised to see Nick just pop into the film halfway through, and I wasn't complaining at all ;)
Third, this movie was HILARIOUS. I laughed so hard at certain points... The movie was almost making fun of itself for being so stupid, and I appreciated that so much. Jack Black did such an amazing job in his character (as he plays a teenage girl trapped in a man's body), and who knew a weakness of cake would be so funny for Kevin Hart? :P
Lastly, the only thing I didn't really like about the movie was the nasty villian and his habit of having insects crawl all over his face. It was disgusting, and I didn't enjoy it haha... Overall, I would definitely recommend seeing this movie! If you need a good laugh, this is the perfect film to get you in a great mood!
What did you think of Jumanji: Welcome to the Jungle?
Comment below and don't forget to follow The Chic Cupcake to never miss a post or movie review!
Love,
Jenna