Hey cupcakes! Valentine's Day is almost here, which means I love to make "heart" themed treats to get myself in the spirit for the holiday of love. :D I thought it would be fun to make a list of some super easy treats you all can also make for your friends and family, so let's get right into it!
1.
Heart sugar cookies with sprinkles
These are one of my personal favorites because they aren't hard at all! To prepare these cookies, use your favorite sugar cookie dough (it can even be store bought if you want!). Cut the rolled out dough into hearts, and sprinkle pink or red sugar sprinkles on top before you bake. As they cook in the oven, the sprinkles will melt and create a super delicious cookie that doesn't even need to be frosted! <3
2.
Heart Cake
If you and your friends are looking for a fun activity to do at your "Galentine's" celebration, make a heart cake! I made a post a while ago, so check that out
here
! This is definitely still a tradition I do with my family, and it is super tasty too :)
3.
Hand-Dipper Wafer Cookies
Remember those pink wafer cookies we used to eat as children? For a fun "throwback" treat, dip these wafers into melted white chocolate and roll in sprinkles. Let dry and ta-da a tasty dessert!
4.
Teddy Grahams holding hearts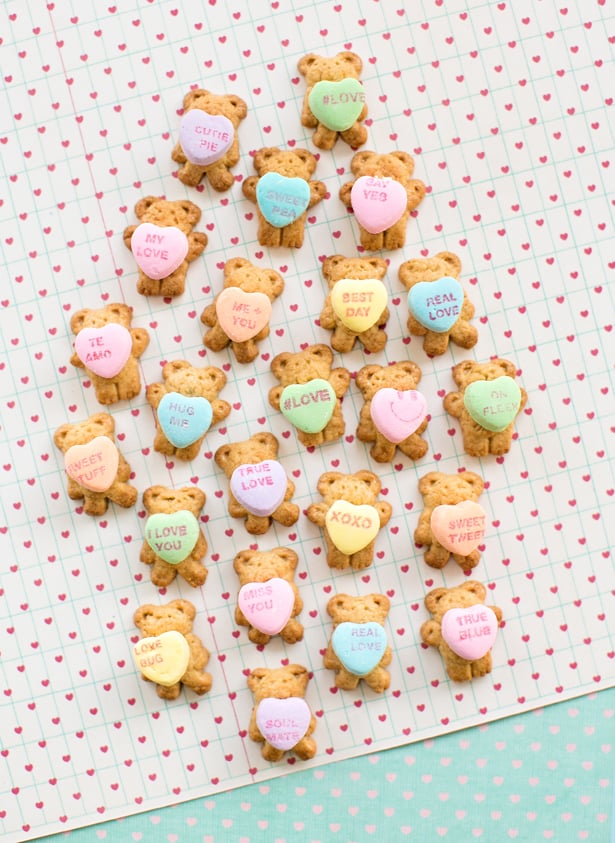 For a super Instagram worthy treat, use melted white chocolate to stick conversation hearts onto Teddy Grahams! If you don't like the taste of conversation hearts, swap them out for a different heart shaped candy (or heart shaped sprinkles) :)
What treats are you going to be making for Valentine's Day?
Comment below and don't forget to follow The Chic Cupcake to share the love!
Love,
Jenna
P.S. An update for all of you:
I will be posting every other day again
, so look forwar;d to some awesome posts in the future (and don't forget to subscribe so you don't miss them!). :)