Hey cupcakes! Some of you may know that I have been bullet journaling this year (check out my
Bullet Journaling 101
post if you haven't already!).... My bullet journal is almost full, so I have been doing a lot of research on what new planner to buy. I thought I would share my favorites with you all, in hopes to inspire you all to stay organized! :)
1.
The Simple Elephant
-
Amazon
($19.99)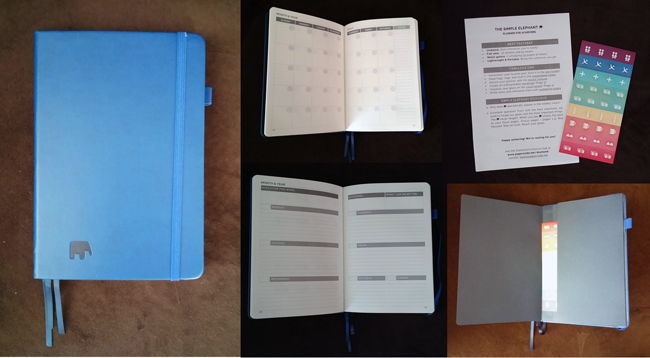 This will most likely be the planner I purchase for next year, because it is perfect for basically anyone! I am a big fan of horizontal weekly layouts, and I also love how this isn't dated (so you can start and end whenever you want!). I'm not sure if I'm sold on the color yet, but I would definitely recommend this planner for someone who wants to start journaling in a planner. :)
2.
Passion Planner
-
Amazon
($25.00)
If you are looking for a planner with much more reflection/goal setting, this planner is for you! There are vertical weekly spreads (meh for me), and plenty of places to write!! There are also multiple color choices, so this is definitely a great one for those looking for a little more guidance through the planning process.
3.
LifePlanner
-
Erin Condren
(~$40-50)
The Erin Condren planners basically started the trend of journaling and plannering, so they are always a good option to consider! These LifePlanner can be fully customized from choosing vertical/horizontal layouts, colors, etc. I personally am not a fan of the wire binding, but I think these planners rock overall! While it is more expensive, you will get an amazing product that is worth your money. :)
4.
The Happy Planner
-
me & my Big Ideas
(~$30-40)
If you want to get uber creative, this planner is for you! You can find these at Michaels (and most other craft stores), and they are totally customizable from the binding, to added inserts, etc. While I personally don't have the time to decorate The Happy Planner, this planner is perfect for anyone looking to join the planner craze and go crazy with decoration!
5.
Target Planners
- Target (~$10-20)
Honestly, Target has an amazing selection of planners! Before my bullet journal, I had a planner from Target that was so nice! If you don't want to make a huge investment but still want to get an awesome planner, definitely go check out Target! :D
What planner do you use?
Comment below and don't forget to follow
The Chic Cupcake
to never miss a post! :)
Love,
Organized Jenna <3