Hey cupcakes! For my birthday this year, my boyfriend got my a promise ring.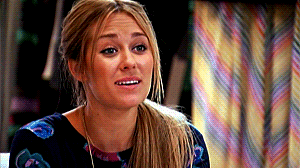 Now it wasn't an unexpected gift or anything, as we went together to pick it out. We have been dating for 4.5 years and with only one year of undergrad and one year of masters left in my schooling, we had a long discussion about our future.
Now for those of you unaware, promise rings are meant to symbolize the long term committment that you will eventually get engaged and married, the timing just isn't right yet. In our long chat, we decided that we don't want to get married any time soon (I'm talking maybe 5 more years?). To us, it seems silly to waste a bunch of money on a wedding right after we graduate (cough cough student debt) and start our careers. Therefore, we settled on something that still means a lot to both of us instead of getting engaged in the near future.
I LOVE simple jewelry, so we picked out a white sapphire ring that is so pretty!
Some people I know think promise rings aren't a thing. Some have said that promise rings were something high schoolers would give to each other during the early stages of dating. They don't see why we wouldn't just get an engagement ring and then wait to actually get married...
So I'm super curious.
Do you think promise rings are an actual thing?
Let me know your thoughts in the comments below!!!! :) Also, don't forget to follow
The Chic Cupcake
to never miss another post!
Love,
Jenna <3