Release date
: June 15th, 2018
Rating
: PG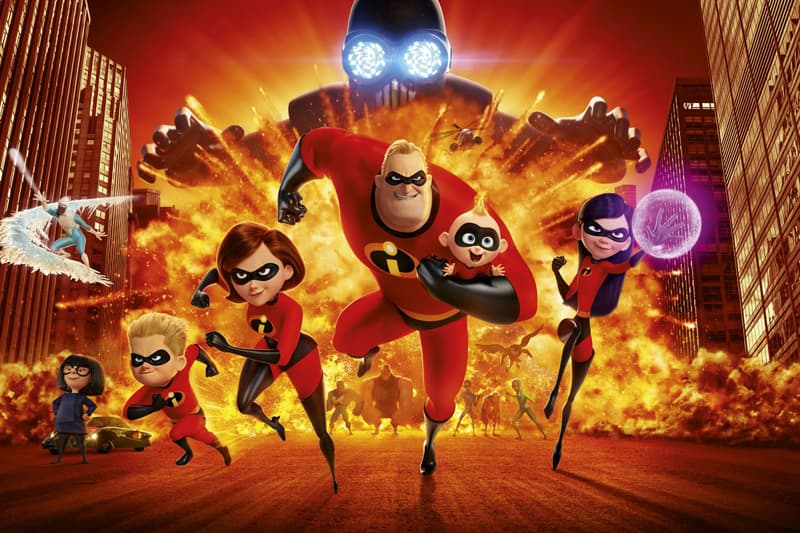 Hey cupcakes! My boyfriend visited me last weekend, and we just HAD to go see Incredibles 2! :) I heard so many great things about it so how could we not? I remember watching the Incredibles when I was younger, so I had pretty high expectations going into the film....
Overall, I thought it was okay but nothing spectacular. The beginning was honestly pretty slow/boring, but I guess it kind of had to be since the first movie came out 14 years ago (we needed to catch up to the plot am I right?). Unlike most sequels, the plot was actually decent, and it did keep me on my toes, which I appreciated. I was all for the subtle jabs towards "it's a man's world" where Elastigirl got to be her super-self while Mr. Incredible was stuck at home. Girl power to the extreme!
The saving grace in this movie was definitely Jack Jack. All of the trailers promoted the film through him, and his comedic relief was well worth the sometimes boring plot.
I thought it was hilarious that he had so many powers, and the fight scene with the raccoon was probably my favorite part of the whole movie. Even though it wasn't the best film (not even close to the original!), I would still recommend you see this movie just because of Jack Jack :P
What did you think of Incredibles 2?
Comment below and don't forget to follow
The Chic Cupcake
to never miss another post! :)
Love,
Jenna <3