Hey cupcakes! After eating Cheerios for like two weeks straight for breakfast, I realized that I needed to branch out in my morning options... I decided to give overnight oats a try and thought I would share the recipe with you all today :)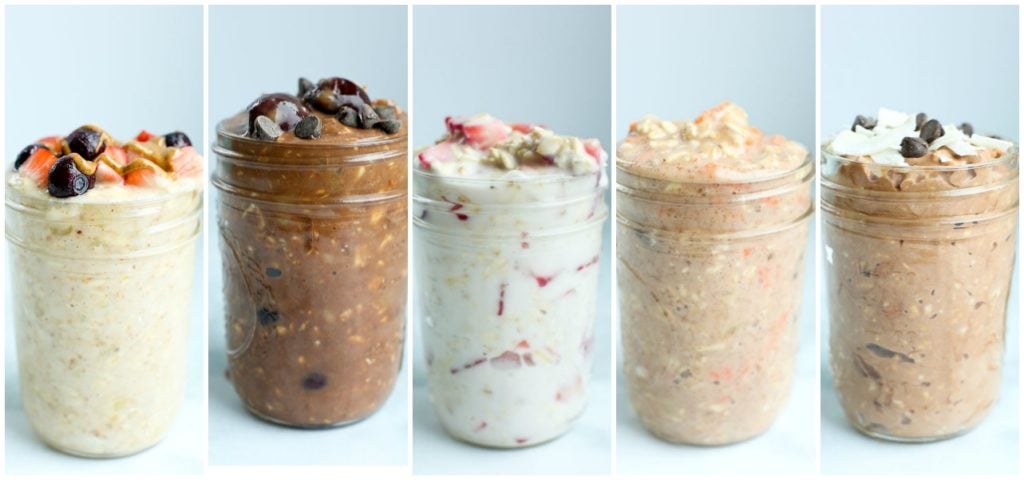 What You Need
-1/2 cup quick oats (I buy mine in the bulk section!)
-1/2 cup + 1/8 cup OR 3/4 cup milk (the first measurement is if you don't like the oats watery while the second will have leftover milk even after soaking overnight)
-Brown sugar
-Fresh fruit
-Mason jar
What To Do
1. Pour in your quick oats to your mason jar.
2. Add a couple small scoops of brown sugar (optional, but super tasty!).
3. Pour in the milk.
4. Place mason jar in the fridge and let soak overnight.
5. In the morning, chop up whatever fruit you would like (I have been using local cherries recently) and mix into your oats.
6. Enjoy! Such a simple breakfast! :)
Overnight oats are great because you can add basically anything you want into them: peanut butter, chocolate, honey, chia seeds, dried fruit, etc. etc.
What do you like in your overnight oats?
Comment below and don't forget to follow
The Chic Cupcake
to never miss a post!
Love,
Jenna <3