Hey cupcakes! Today is the last day of 2016, and I cannot believe how fast the year has flown by! :/ 2016 has been super busy for me, but it has also been pretty fantastic! I got to try many new things, travel, and spend a lot of time with family, friends, and my boyfriend. <3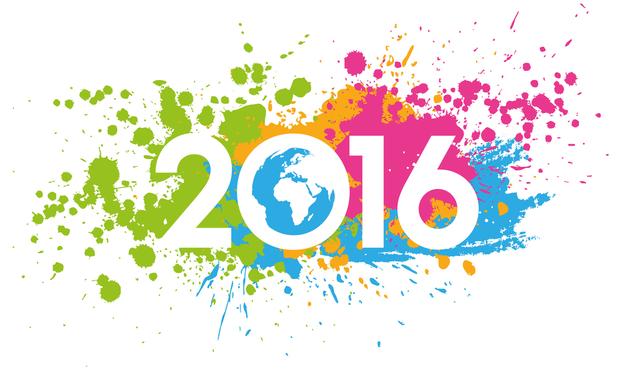 In the past 365 days, I have also learned a few things:
1.
You win some, and you lose some
- I have always been a perfectionist, so it was always hard for me to deal with a bad grade on an exam, an unsuccessful work event, etc. However, during 2016 I have learned that you can't do as well as you'd like on everthing - it just isn't possible! So, I have learned to better cope with my "wins" as well as my losses". :)
2.
You only have one body, TAKE CARE OF IT
- This year was a pretty bad year for some of my extended family members due to health concerns. However, all of these problems stemmed from unhealthiness and not taking care of their bodies, so this year really opened my eyes to how important it is to eat right, exercise, and take care of your body, mind, and spirit!!!
3.
Everything happens for a reason
- I feel like a lot of people this year have been negative and pessimistic about what is happening in America, the world, etc. I personally learned this year that everything truly happens for a reason. It might take some time to figure out what those reasons are, but I can guarentee there really is a light at the end of the tunnel <3
4.
Keep your focus on the important things in life
- I often felt myself not spending time on the most important things in my life (family, friends, etc.) due to being busy, lots of work, etc. However, I learned that no matter what you NEED to put those things first because they are honestly the most important things in life :D
5.
Life is short
- I will be turning 20 this year, which totally blows my mind! I've been taking a lot more chances this year, trying new things, etc. because life is really so short, and you should try to make the most of the time you have!
6.
Happiness is key
- I have been through many ups and downs this year, and I have found that staying positive and happy (no matter the situation) has changed my outlook on the world for the better! I truly recommend being as positive as possible as often as you can because it really will make you feel better even in the darkest of times! :*
What did you learn during 2016???
Comment below and don't forget to follow!