Hey cupcakes, HAPPY FOURTH OF JULY! I hope everyone has some fun plans and gets to spend time with their family and friends. I know that a lot of people have barbeques, so I wanted to make a quick post with some tasty snack ideas (full of everything red, white, & blue!). Let's get started!
1.
Fruit Flag
- Nothing screams Independence Day like some fresh fruit in the shape of a flag! All you need are some strawberries (and/or other red fruits), blueberries, and some sort of white snack (like yogurt covered pretzels). Such a tasty treat!
2. Chocolate Covered Pretzels - YUM! Dip some pretzel rods in white chocolate and decorate with blue and red chocolate (you can even add some sprinkles!).
3. Patriotic Chex Mix - All you need is Chex Mix, some white chocolate to drizzle on top, and some red, white, & blue M&Ms. So cute!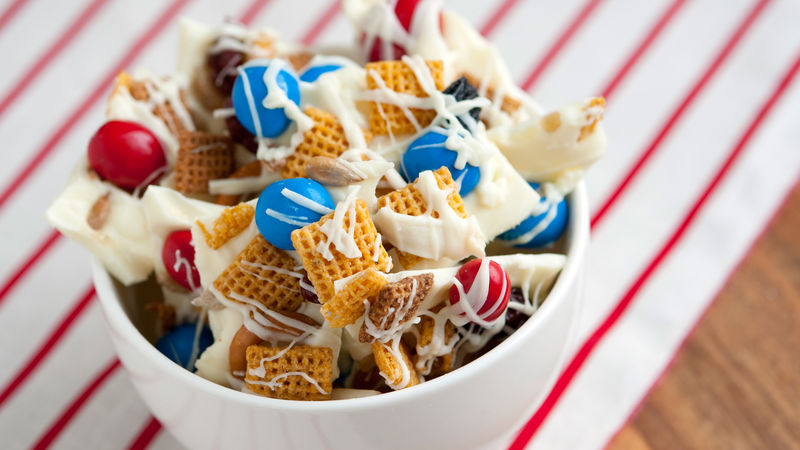 4. American Rice Krispie Treats - To make these, you can make normal Rice Krispie Treats and then dip them in colored chocolate and sprinkles! Quick but delicious!
What is your favorite Fourth of July snack?
Comment below and don't forget to follow The Chic Cupcake! :)
Love,
Jenna <3