Hey cupcakes! Is it really Blogmas if I don't include any holiday cookie recipes?! I love to bake during the winter, so I want to share my chocolate crinkle cookie recipe with you all today. These are super tasty (and pretty easy to make), so let's get right into it!
What You Need
-1 cup unsweetened cocoa powder
-2 cups sugar
-1/2 cup oil
-4 eggs
-2 tsps vanilla extract
-2 cups flour
-2 tsps baking powder
-1/2 tsp salt
-1/2 cup powdered sugar
Directions:
1. Mix together cocoa powder, sugar, and oil in a large bowl.
2. Beat eggs into this mixture (one at a time works best). Stir in vanilla.
3. In a small bowl, combine flour, baking powder and salt.
4. Stir this mixture into the cocoa mixture.
5. Cover the dough in plastic wrap and chill in fridge (for about 4 hours or overnight).
6. When ready to bake, preheat oven to 350 degrees. Put parchment paper over your cookie sheet.
7. Fill a small bowl with the powdered sugar.
8. Roll dough into small balls, roll them in the sugar, and place on cookie sheet.
9. Bake for 10-12 minutes (or until a toothpick comes out clean). Remove from oven and let sit on cookie sheet for 1 minute.
10. Transfer to wire rack to cool.
11. Enjoy with some milk! :D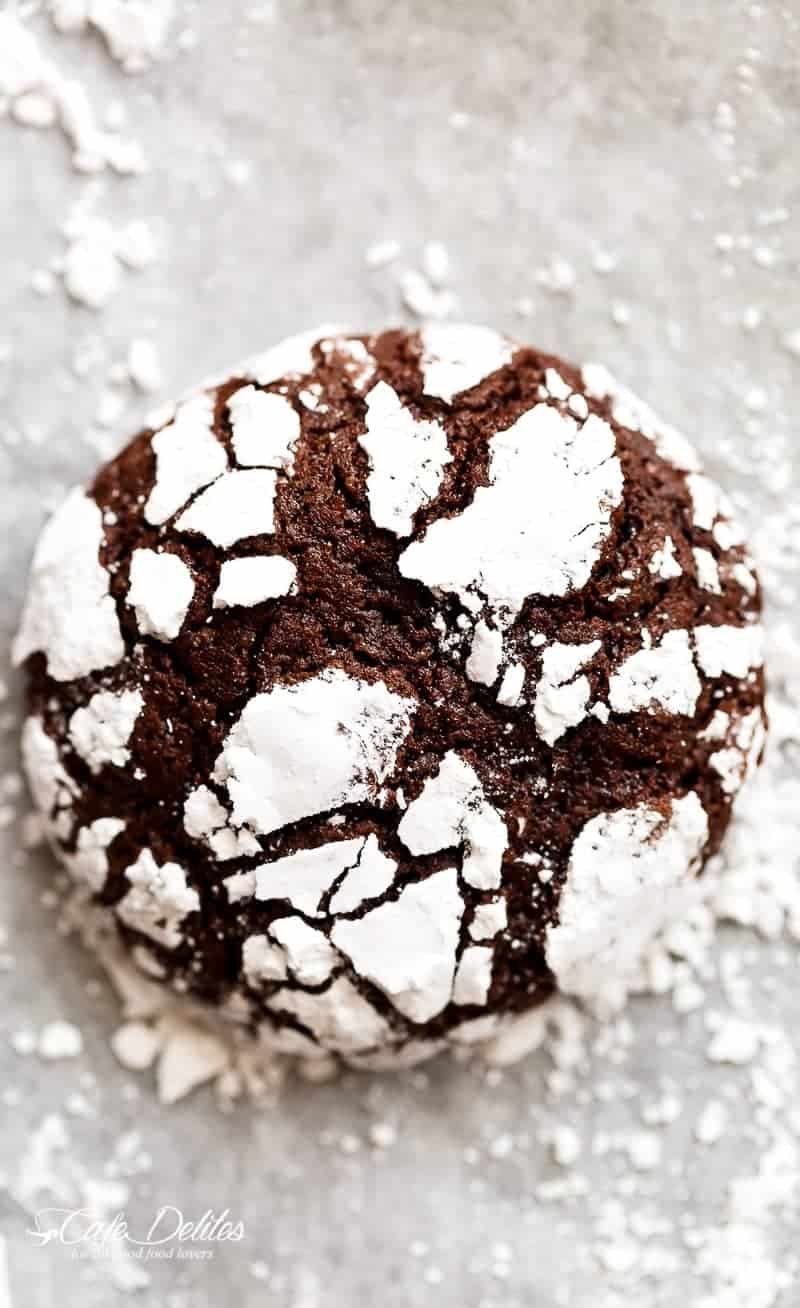 What is your favorite Christmas cookie?
Comment below and don't forget to follow The Chic Cupcake to never miss a post during Blogmas! :D
Love,
Jingle Jenna <3
P.S. Don't forget to hit that subscribe button to help me achieve my goal of 50 new subscribers during Blogmas (a giveaway will be involved if I meet my goal)! :)