Hey cupcakes! Who can survive the holiday season without some gingerbread cookies? I know I can't, so I wanted to share my favorite gingerbread cookie recipe with you all today! :)
What You Need
-2 sticks of butter
-1 cup sugar
-1 egg
-1 cup molasses (the darker the molasses the more rich the flavor will be!)
-2 tbsp white vinegar
-5 cups flour
-1 1/2 tsp baking soda
-1/2 tsp salt
-2 tsp ground ginger
-1 tsp cinnamon
-1 tsp ground cloves
What To Do
1. Cream butter, then add sugar in small portions. Beat until combined and fluffly (around 3 minutes).
2. Beat in eggs, molasses, and vinegar.
3. Mix all dry ingredients together (can sift them if you'd like). Blend dry ingredients into wet ones.
4. Divide dough in half, wrap each piece in plastic wrap, and put in refridge for at least 30 minutes (but no more than 1.5 hours).
5. When ready to bake, preheat oven to 350 degrees. Roll out the dough on a floured surface until it is about .5" thick.
6. Cut into desired shapes! :)
7. Place cookies onto a parchment paper covered tray. Bake for 9-11 minutes.
8. Let cookies cool on the pan for about 3 minutes, and then move to a wire rack to finish cooling.
9. After they are cool, decorate with your favorite icing (or eat them as they are!).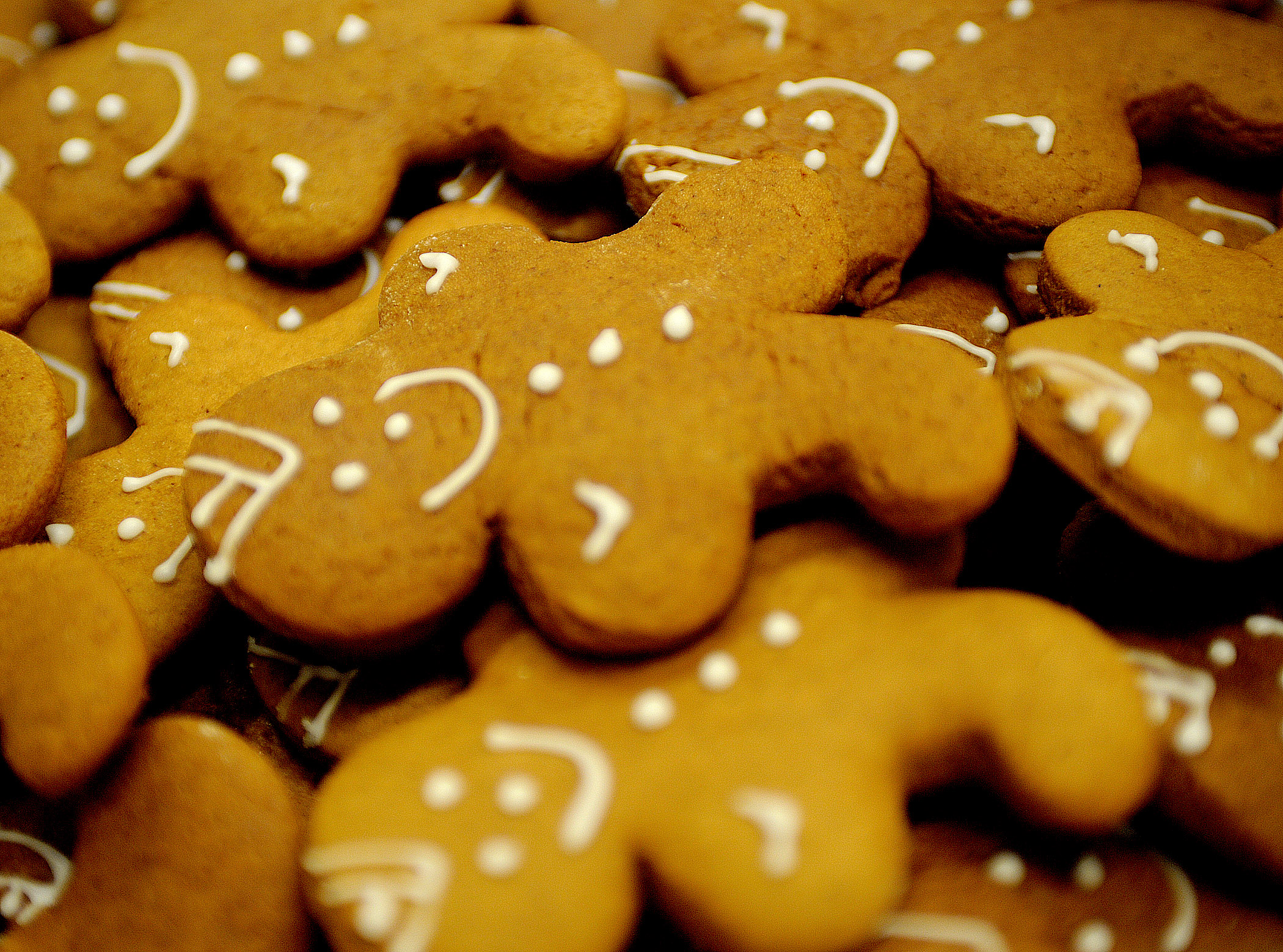 Do you like gingerbread cookies?
Comment below and don't forget to follow The Chic Cupcake to never miss a post during Blogmas! :D
Love,
Jingle Jenna <3
P.S. Don't forget to hit that subscribe button to help me achieve my goal of 50 new subscribers during Blogmas (a giveaway will be involved if I meet my goal)! :)