Hey cupcakes! Happy Throwback Thursday ;) To celebrate the "throwback", I decided to share with you all my favorite TV shows growing up! Let me know in the comments if you enjoyed some of these same shows too :D
1.
That's So Raven
- This was an amazing show; I can totally remember counting down the days until the next new episode :) Raven was hilarious, and it was just a great "feel good" show that I watched all the time growing up.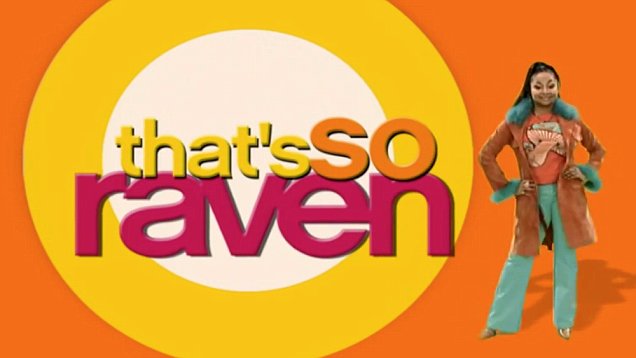 2.
Suite Life of Zack and Cody
- While I didn't watch this show as much as That's So Raven, I still enjoyed it! I think the whole plot of twins living in a hotel is wild, but it totally worked some how :P
3.
Zoey 101
- This show made me lowkey obsessed with going to boarding school (which I never actually got to do), and I still think Chase and Zoey are quite the cute couple. Whenever I am super stressed, watching an episode of Zoey 101 will still make me laugh :)
4.
H2O: Just Add Water
- This Australian TV show was AMAZING (I'm pretty sure they recently made an offshoot of this on Netflix)! I loved all of the cute couples in the plotline and, of course, mermaid teens are just super interesting for a TV show (lol). I also really liked this because of how long filming must have taken for all of the swimming shots... high quality stuff! ;)
5.
Dance Academy
- Another Australian show, which also took place at a boarding school :P I loved how they actually danced in this show, and it made the series relatable to me (as I danced growing up). There were also some really great plot twists in this show (aka SAMMY WHY?!)....
What shows did you love growing up?
Comment below and don't forget to follow
The Chic Cupcake
to never miss a post! :D
Love,
Jenna <3