Hey cupcakes! Now that I am officially on summer break (YAY!), I have been thinking of fun things to do this summer... To inspire myself and all of you, I decided to compile a list of some super awesome things to do this summer break, so let's get right into it! :)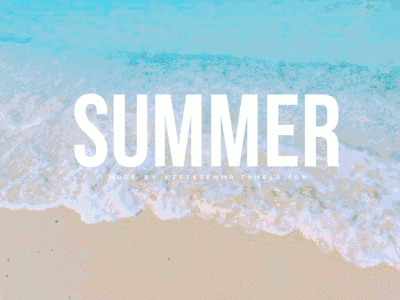 1. Learn how to star-gaze and look at the stars!
2. Have a photo shoot with sunflowers
3. Go on a picnic with friends
4. Bake some macarons
5. Go thrift shopping and find some deals!
6. Read for fun!!
7. Go apartment decor shopping :)
8. Go to a music festival
9. Sort through clothes, old textbooks, etc. and DONATE
10. Write some awesome blog posts ;)
11. Go roller blading
12. Spend time with family <3
13. Exercise (learn new workouts like kickboxing!)
14. Watch movies from childhood (High School Musical, Lizzie McGuire, etc.)
15. Take a painting class
16. Pick blueberries (or other local fruits)
17. Have a spa night - nails, face masks, and massages
18. Go swimming!
19. Get a tan by spending time at the beach
20. Go on a road trip
21. Learn a song on the piano
22. Eat ice cream :P
23. Go to a flea market and/or yard sales
24. Meet up with old friends from high school to catch up
25. Attend a concert in a park/outdoor theater
26. Find pretty shells/rocks/sea glass on the shoreline
27. Get a haircut (super short for summer anyone?)
28. Have a lazy day and don't change out of pajamas!
29. Pick some pretty flowers
30. TURN 21 :D <3
What are you planning on doing this summer?
Comment below and don't forget to follow
The Chic Cupcake
to never miss a post about my summer! :)
Love,
Jenna